See pics in Gallery or scroll below…
Walnut Native American-style Flute in F#
This is one of the rarest pieces of wood I've ever offered. When claro walnut has 3-D folds and criss-crossing waves etc. like this, it has checks (stress cracks) that must be filled. I opted not to use turquoise fill when I stabilized this blank , leaving the color natural.
There's only one like this, flashing nearly so much "tiger's eye". It is our smooth,  matte / semi-gloss finish with the permanent linseed oil finish cured "in the wood (not on top like polyurethane)".
Tuning:
Fundamental note: F#4
Standard contemporary tuning of NAsF minor pentatonic (primary scale)
Includes intuitive cross-fingerings (extended scales)
Calibrated to US standard of A=440 @ approx. 72F
A very quick demo (this exact flute) —
Note: You can hear at 40 seconds where I blew too hard for a moment (totally preventable) and momentarily reduced clarity, but then it returns to playing mellow and clean: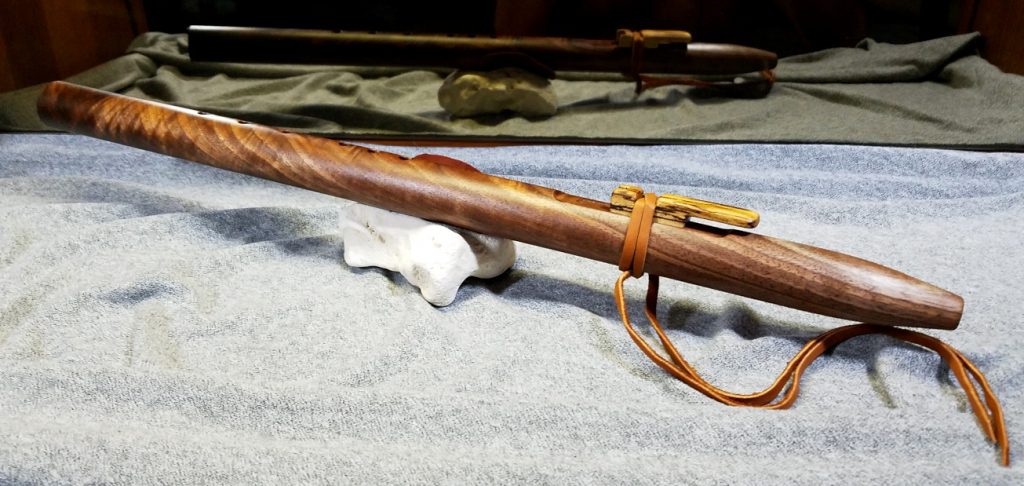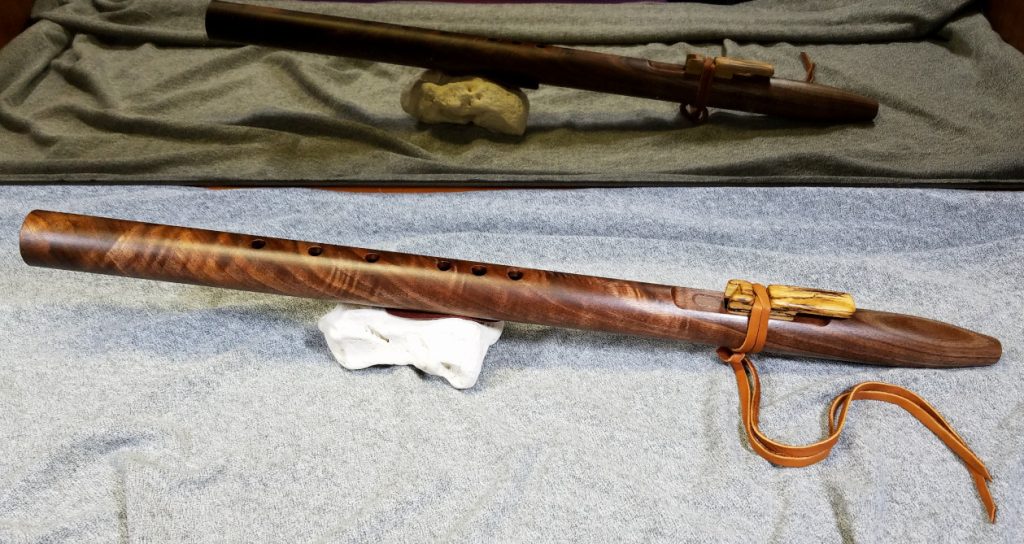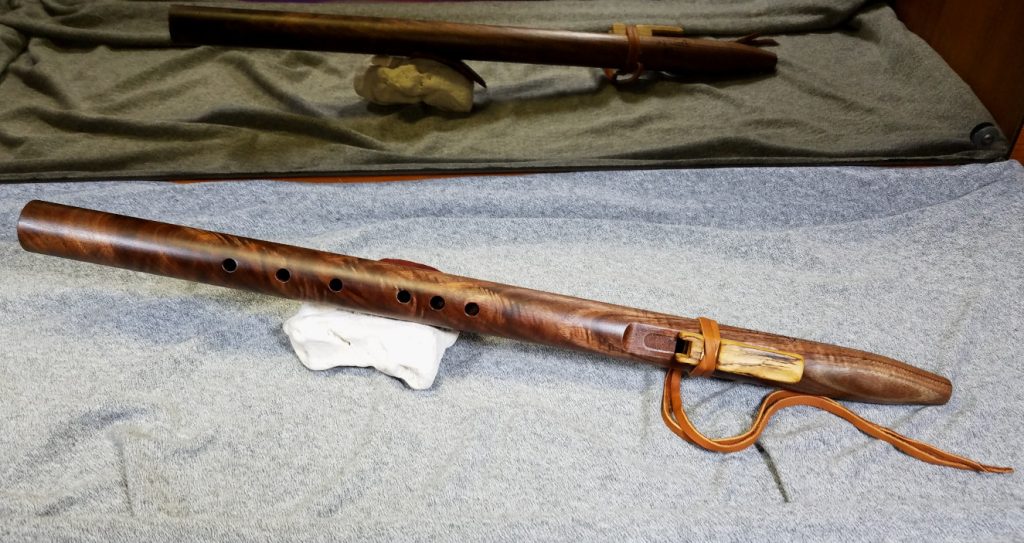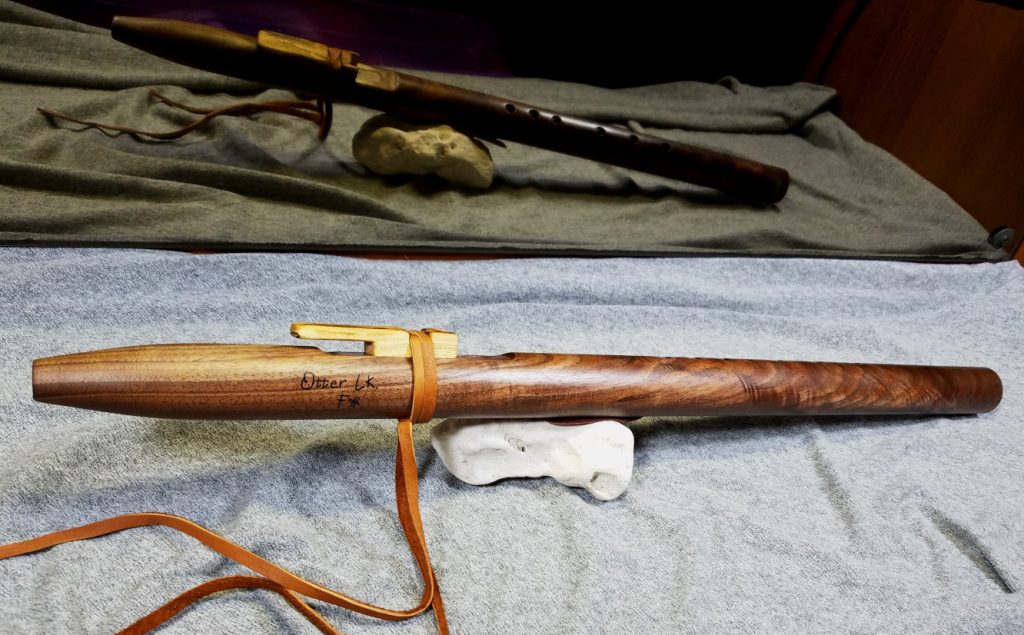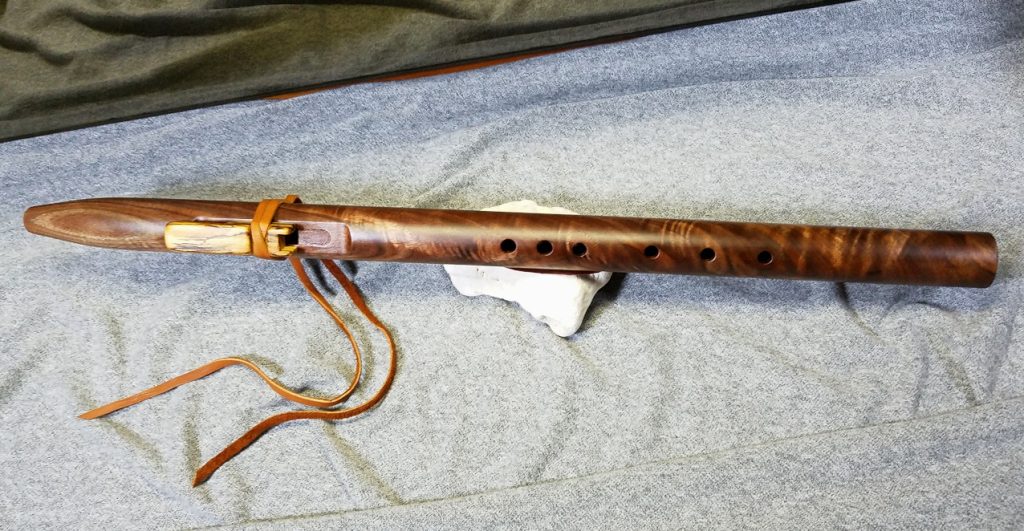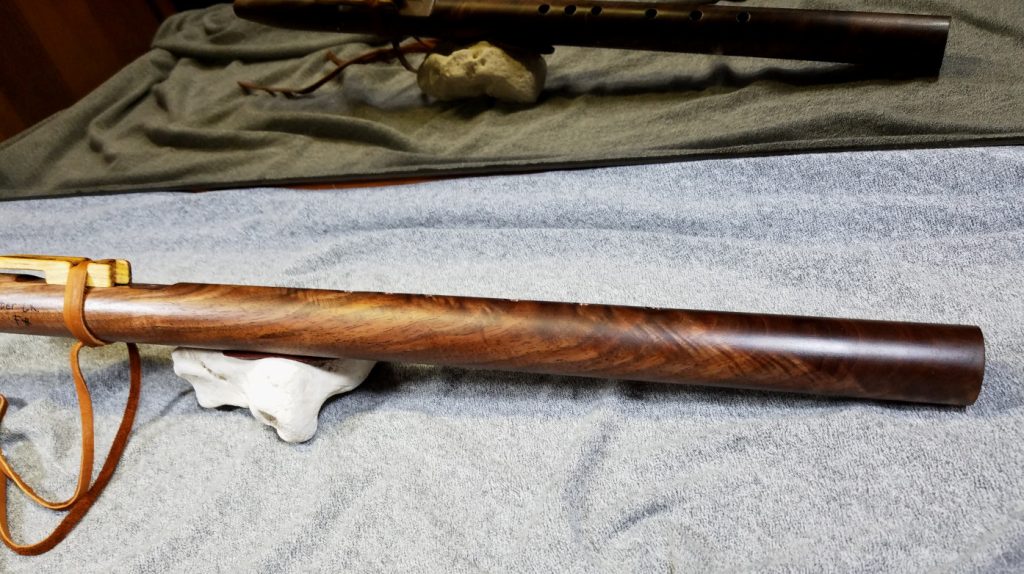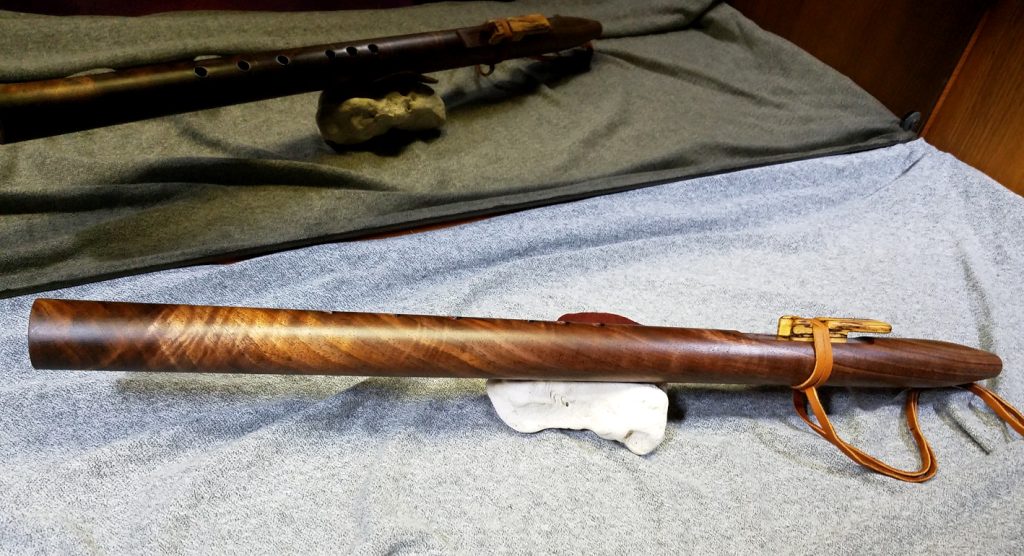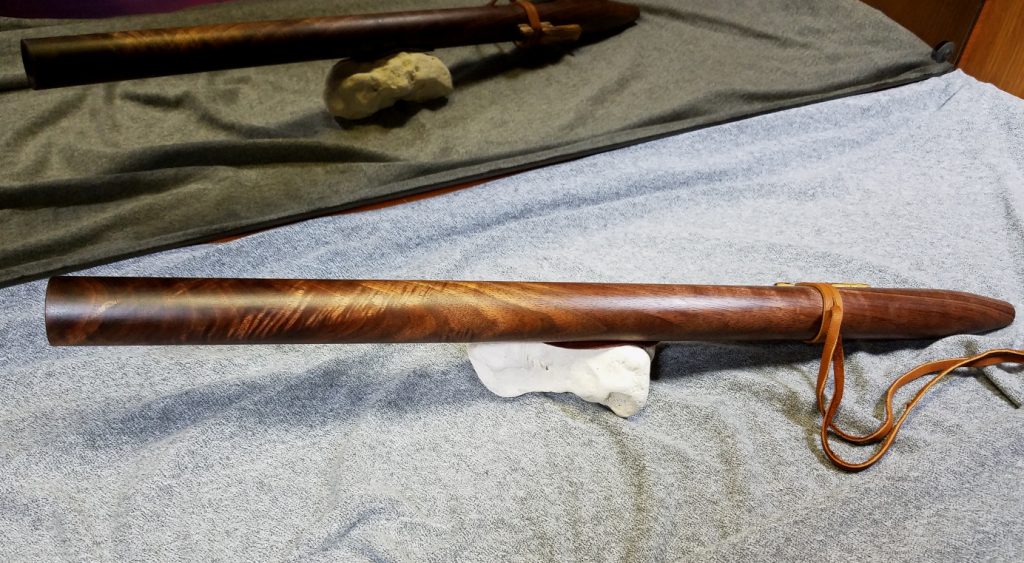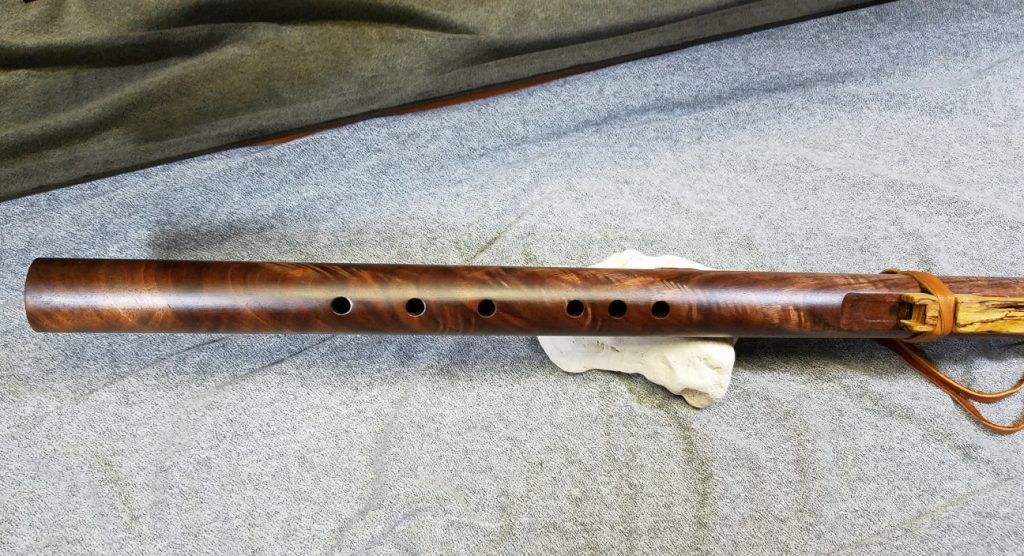 (See Proper Pics of this Walnut model listed below, or in Gallery above)
The hardwood body of this flute is bored straight through, with a 7/8″ gun drill on a very long lathe. It's one piece with uninterrupted wood grain, not split, in this case (not that those are bad, I do that sometimes, still).
Blessed: My flutes garner wonderful feedback, with great comments about tuning, performance, and playability, for years, now.
Shipping will only add $10 (essentially splitting the cost with me) —  it comes in the most premium, crush-proof pasteboard shipping tube with removable caps, that can be kept for transport and flute safekeeping.
The low-gloss, matte finish is not like a surface varnish. Rather, I use a penetrating, "drying oil" formula that hardens "in the wood, instead of on top of it". The result is a permanent, protective finish that does not require waxing but is fine with flute waxes, too. We like Odie's Oil (beeswax/oil formula w/carnuba). We use a little Odie's on it after the primary finish is cured.