Fundamental note of F#4 (with all holes covered).
Standard A=440
Standard primary scale of pentatonic minor, with many intuitive cross-fingerings available. It sounds the same as its identical sister flute made side by side, which can be heard here:
Hear this flute model —> Flute DEMO
The primary wood is sapele, with an ash mouthpiece and a sculpted, maple bird with some grain character.
The accent ring inlay (not paint) is made of my own color pallet of mica and pigment, stabilized with acrylic. It's a marbled swirl representing traditional colors of red coral and turquoise. (A note about "real turquoise" is at bottom).
The finish is a thin, penetrating, "drying oil" mix that hardens in the wood, not on top. It also gets treated with Odie's Oil as a topcoat.. While you can use flute wax, it is not necessary as the polymerization of the foundation oils is permanent (very protective but not thick or shiny).
You can zoom in closer using the picture widget up top, or scroll through decent-sized pics below.
I only add $10 for shipping which is less than half what I spend, on average, after shipping and the very best shipping tubes (which are strong enough to optionally keep and use for travel).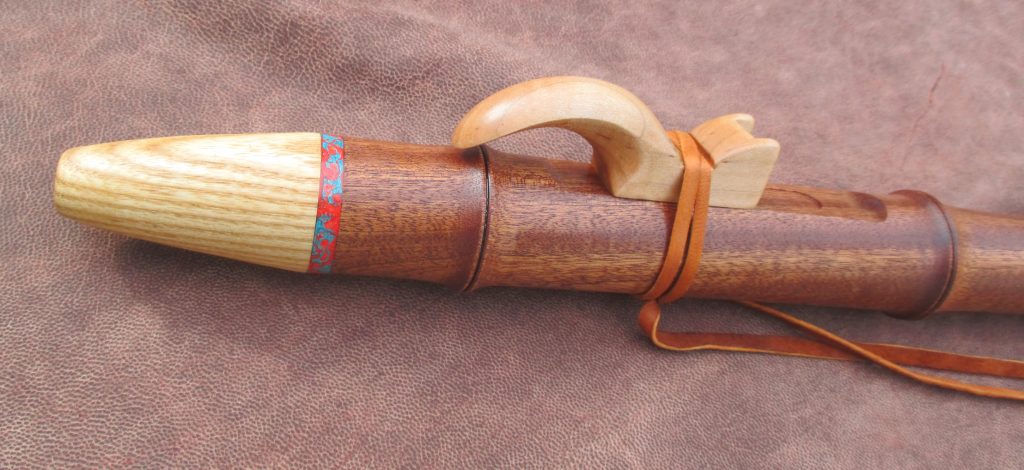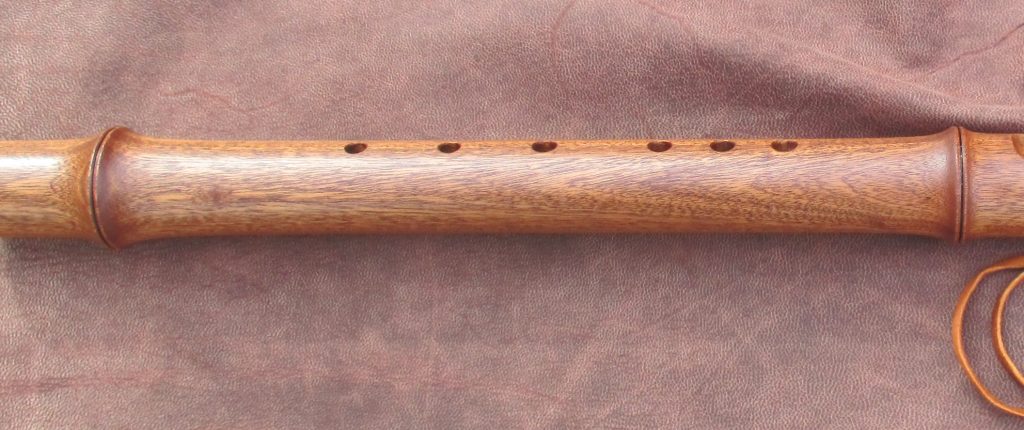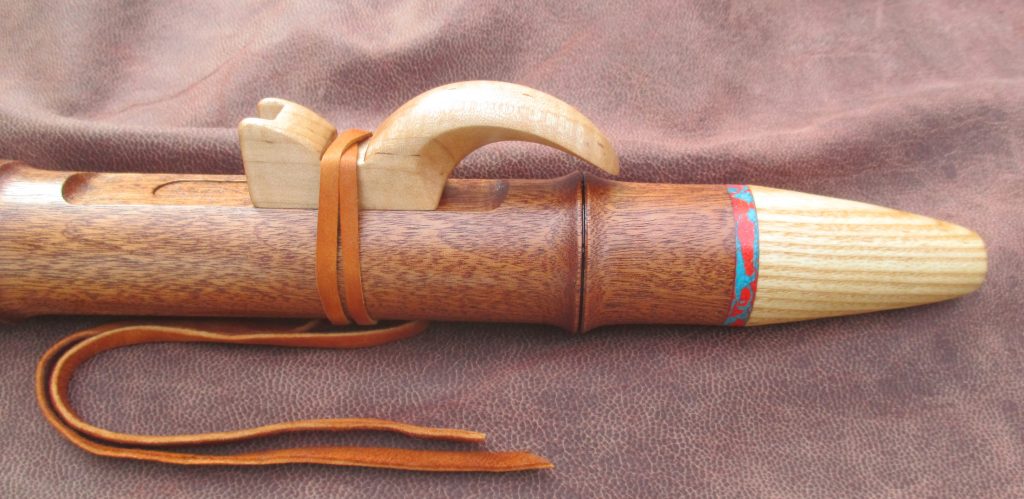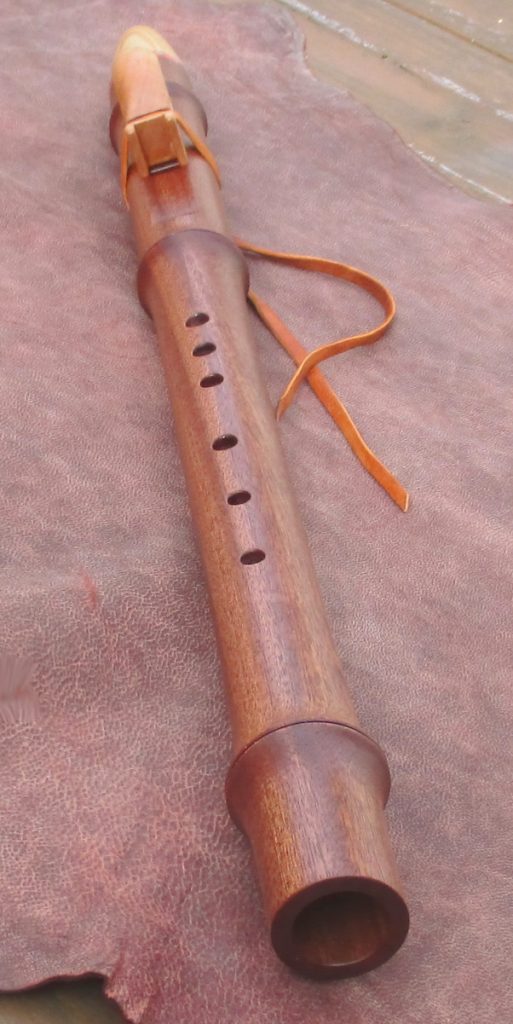 A note about my false stone product in this one:
I have real turquoise but, crushed into powder for inlay, turns dull, and a lot of folks don't realize theirs truly is false, too, if it looks bright and nice. The only real turquoise I can get to look right is whole chunks which is a whole different process. I feel inlay like that looks too much like Terrazzo. For me, real turquoise will be a thing for occasional whole pieces like beads or cabochons mounted on top. Even then, many people don't realize many of those are false, as well. It's not "all fake these days", either, but you have to get into it and know what you're doing to really get into purveying reliably genuine turquoise. This mica was ethically lab produced and not mined. It is used for soap and makeup and, hardened in place with acrylic, allows a unique cultured marble effect commonly used on knife handles. I make my own. TruStone is a name brand used for knife handles but my swirls are smaller so you are sure to get plenty of  both colors in this size of application.