See pics in Gallery or scroll below…
Walnut Native American-style Flute in F (Fm)
SALE $40 off — just $210 + 10 sh/h
The South end flashes more of that "tiger's eye" than I thought was in this blank. Reflects right through our smooth,  matte / semi-gloss finish with the permanent linseed oil finish (cured down inside the wood, skin deep, not so much on top).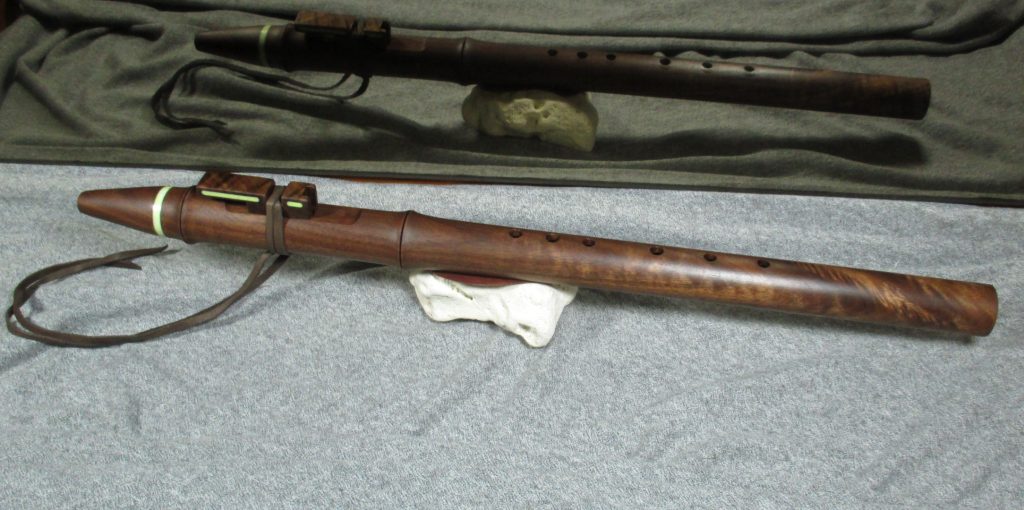 The "Seafoam Marble" GLOW inlay  — This flute was made for some light-hearted fun! Up close, in the day, it is subtle mix of light hues, from seafoam green to white, and a little beige/khaki. Those differences turn into bright greens and blues when aglow (hard to photo).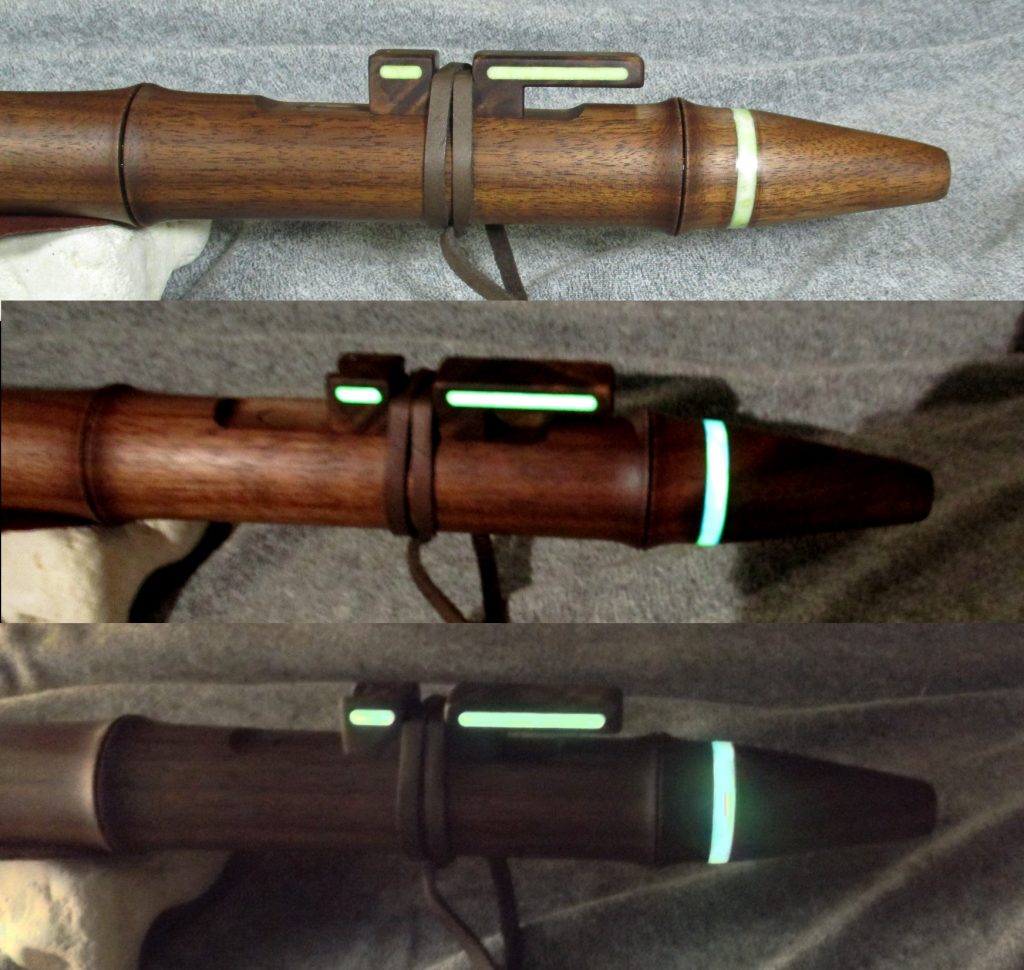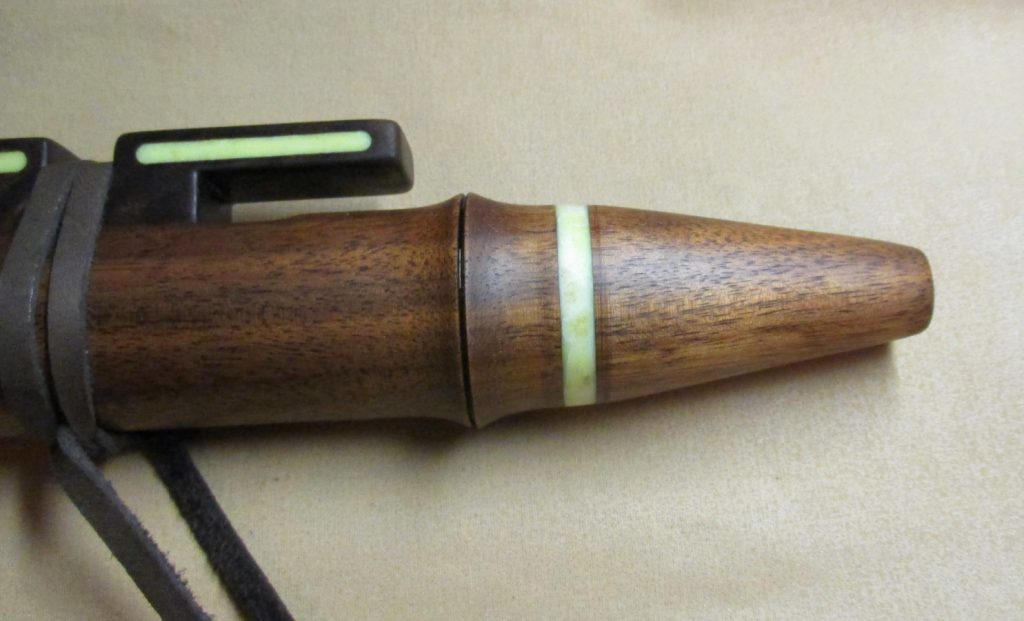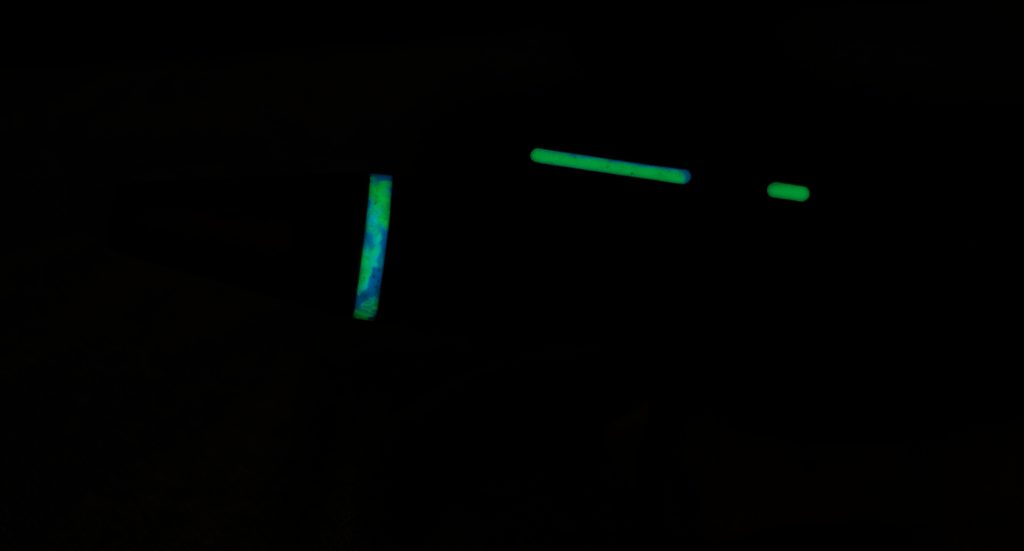 A quick charge of light will make the green glow swirls activate for a crackle-glow look, but a longer charge of a few minutes or more will activate lovely inclusions blue swirled with the green! The blue takes a bit longer to charge.
It's just impossible to photograph the glow feature (like how the band has blue & green globs marbled) without breaking out a DSLR camera. It doesn't glow nearly as bright as it looks, but looks so cool and lovely, esp. when left to charge a while.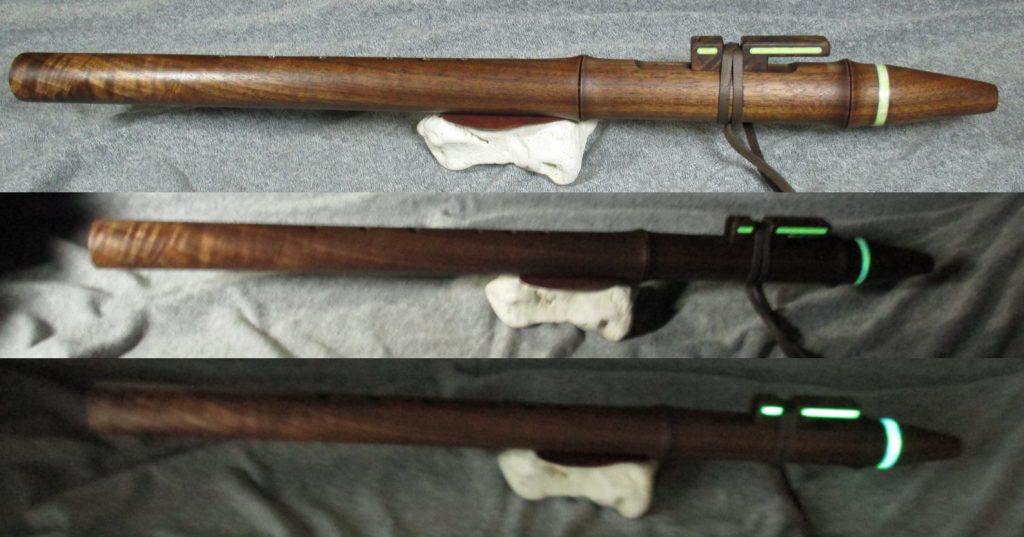 The new strontium works better than old zinc glow powder from the 70's. Flashlights, lamps, whatever light will work. Blacklight LED's are the quickest, actually (not included). A lot of folks hunt for rocks with blacklight flashlights and they work amazingly to charge the glow inlay.
Faux "cane nodes" commemorate river cane origins of  flutes.
Tuning:
Fundamental note: F4
Standard contemporary tuning of NAsF minor pentatonic (primary scale)
Includes intuitive cross-fingerings (extended scales)
Calibrated to US standard of A=440 @ approx. 72F
ACTUAL FLUTE for SALE: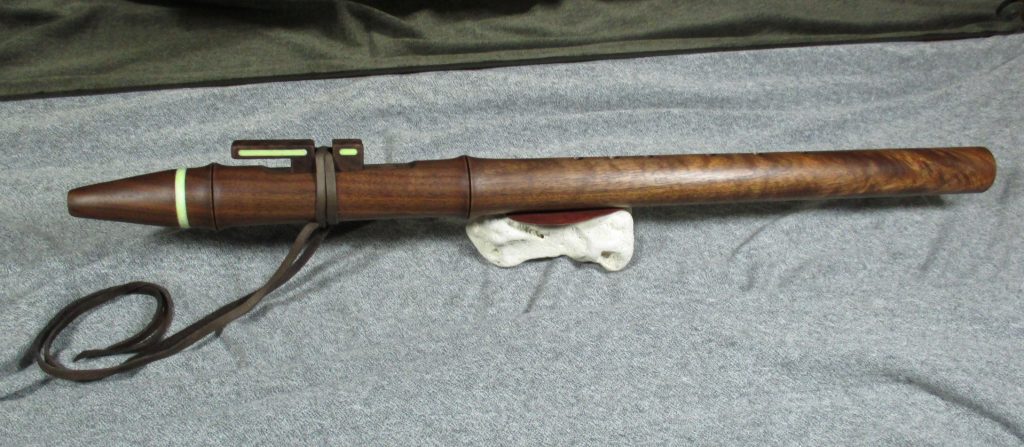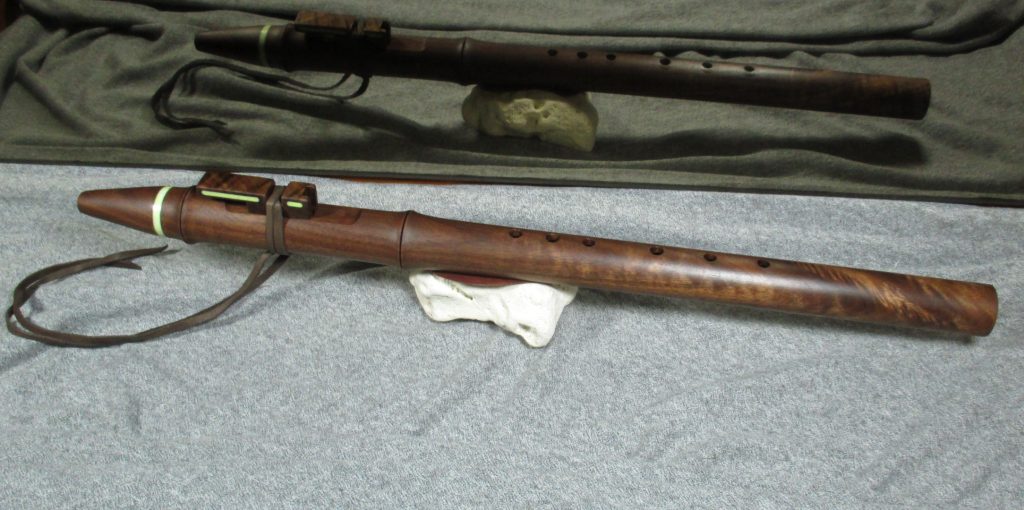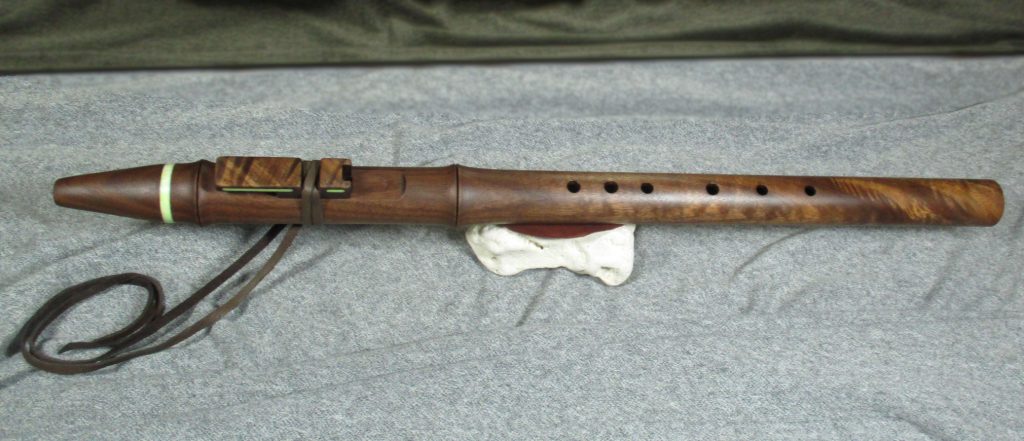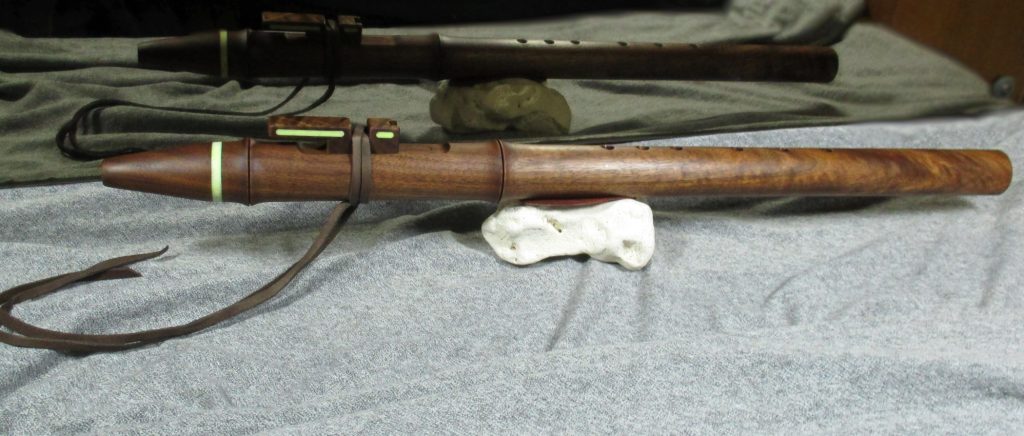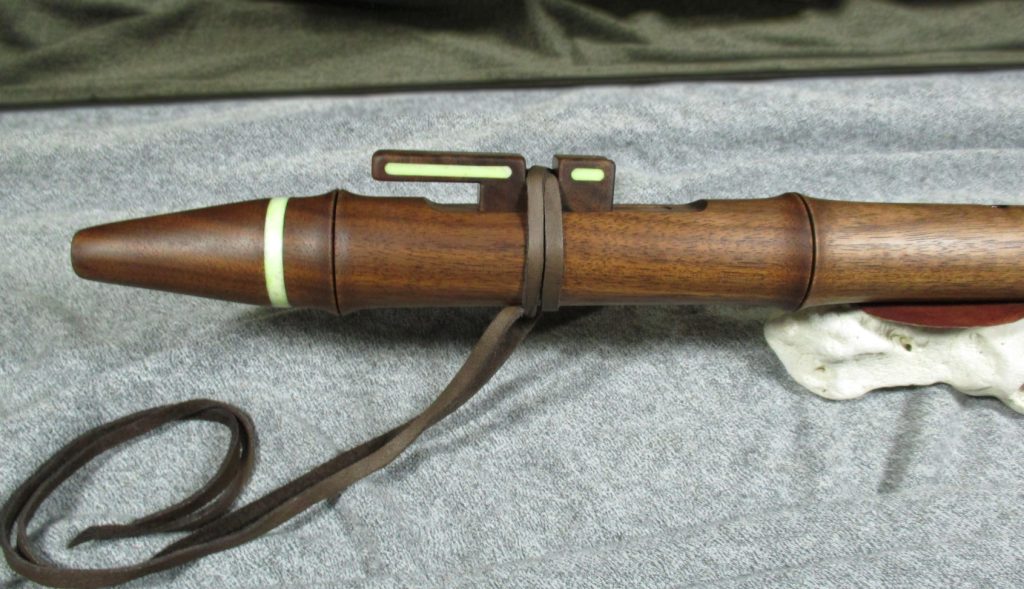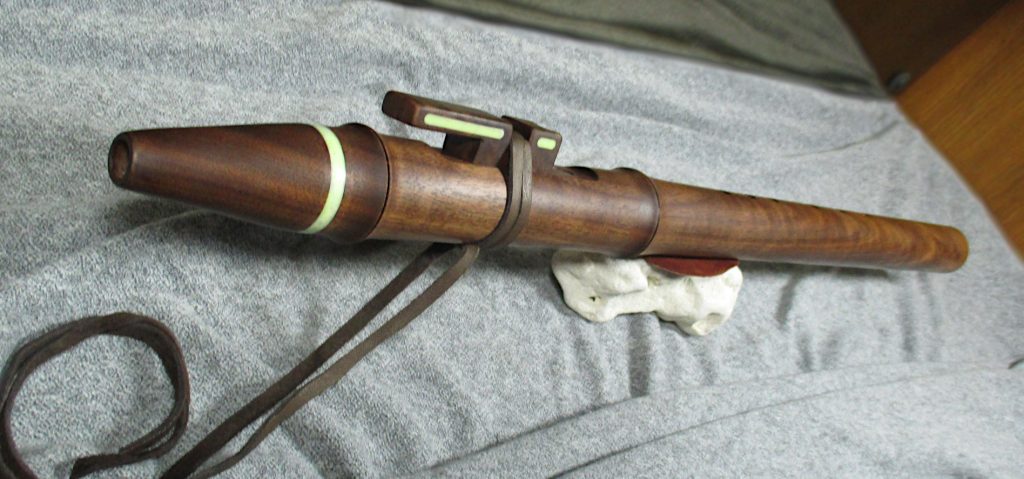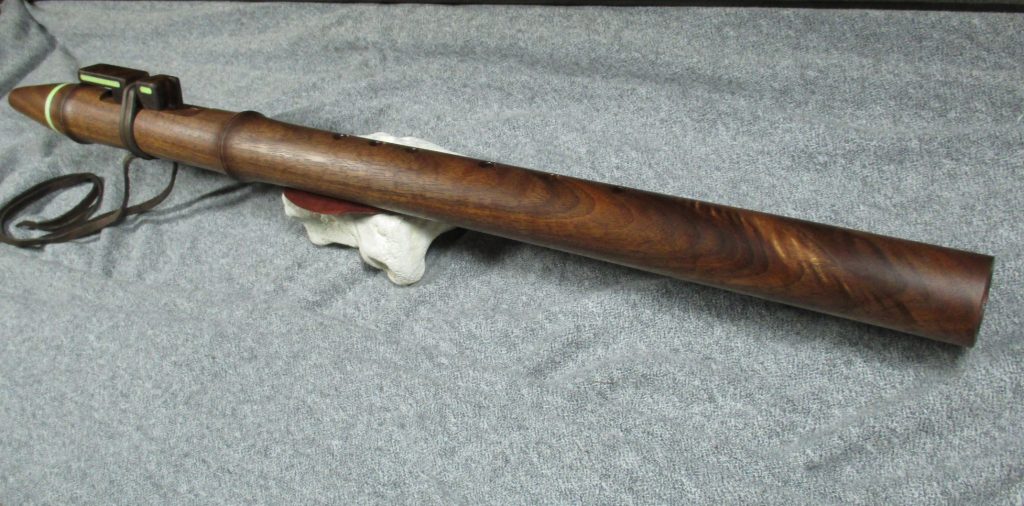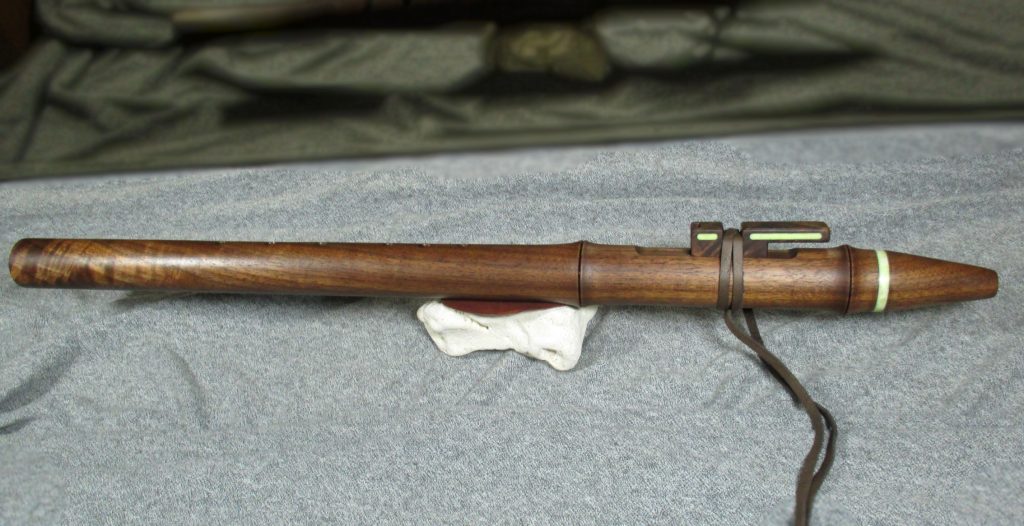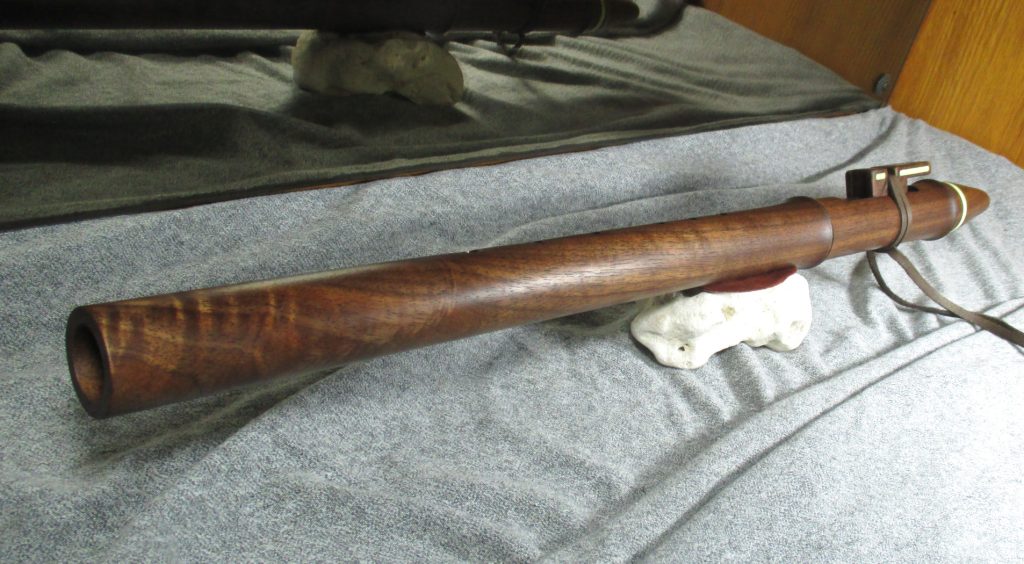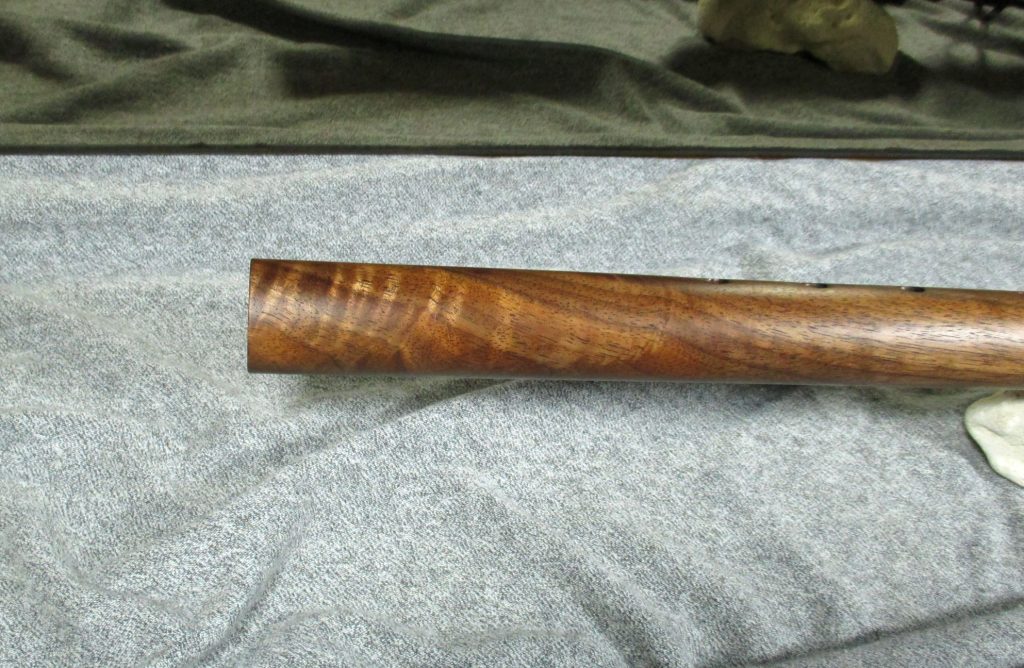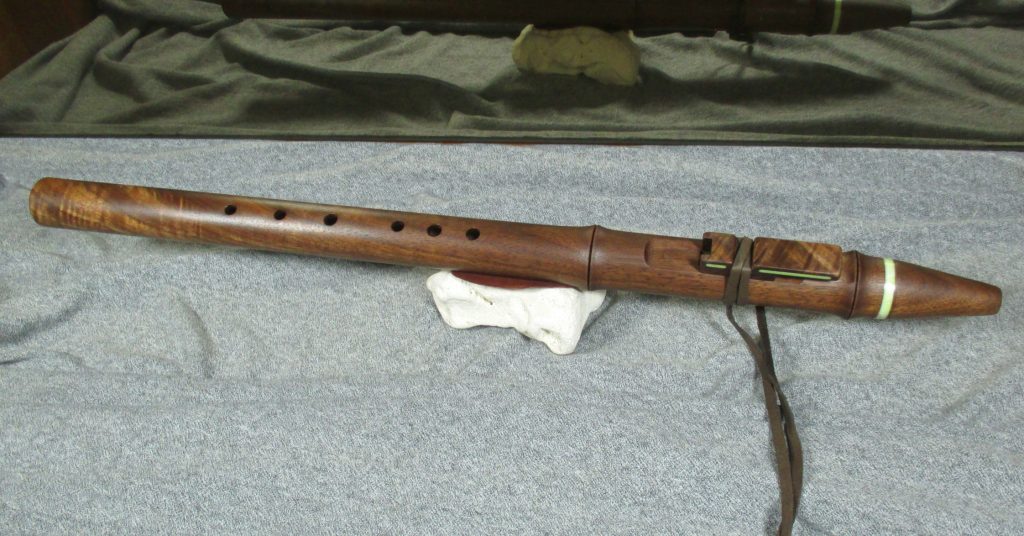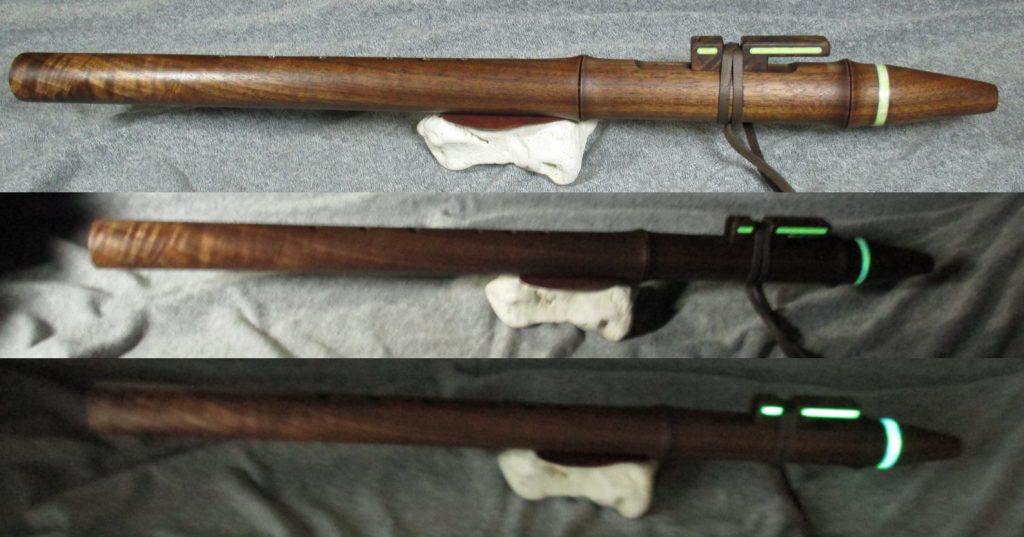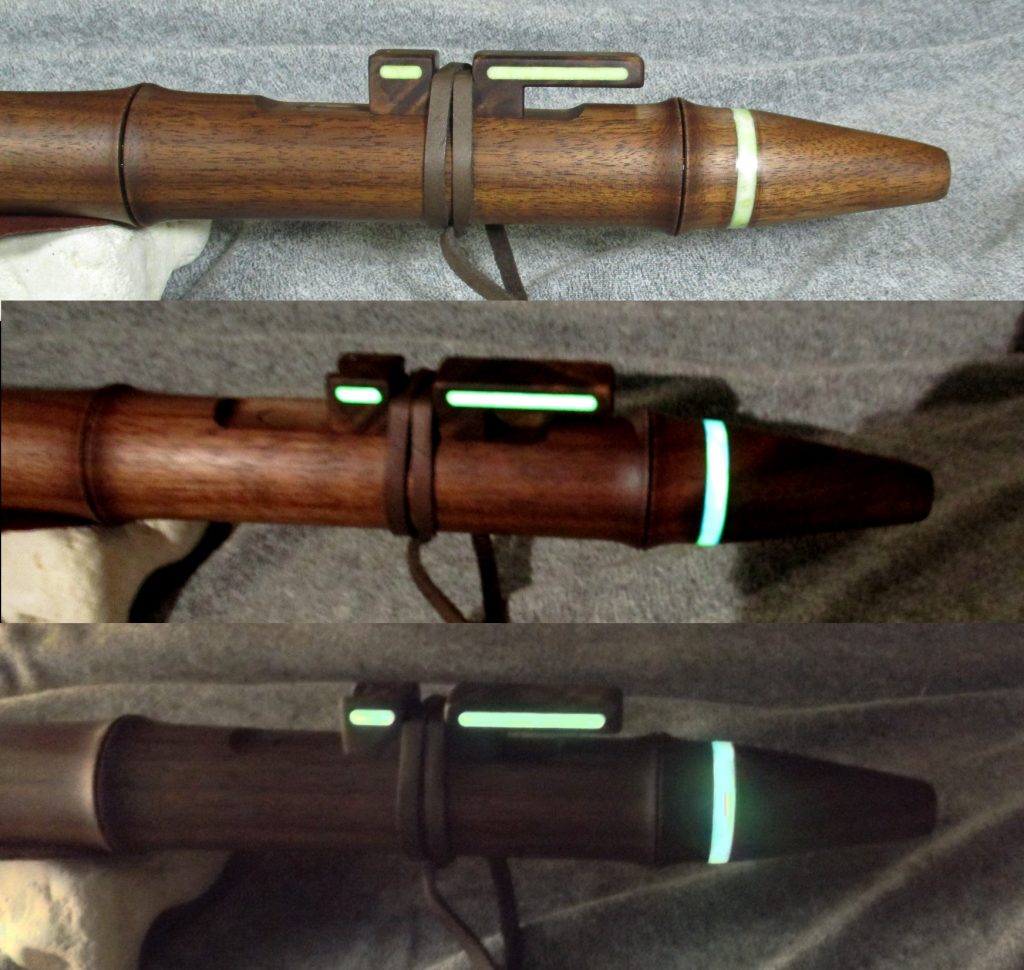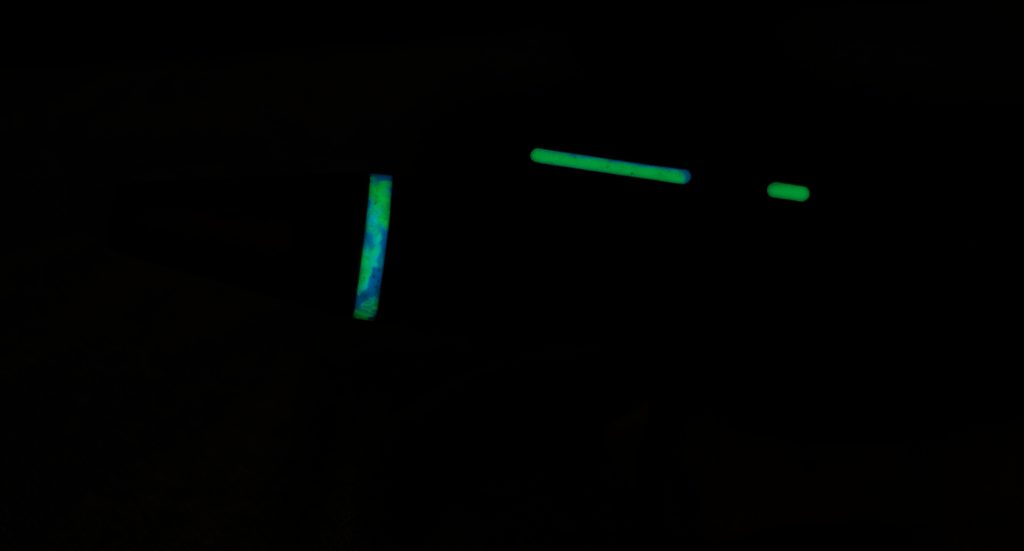 Like I mentioned, the glow inlay doesn't shine glaringly bright like that (just hard to photograph), it just glows beautifully, and in a mix of greens and blues, according to the subtle swirls of hues of pale greens, whites, and beige seen by day (to simulate seafoam marble or maybe a pale jade).
Sample Audio — the below video is not the same flute, in fact the recording's a half-step higher (an F# instead of an F) but they are sisters in that I designed their voice the same to be more mic-friendly (so imagine the following flute a half step lower in pitch, to imagine this F for sale… otherwise the same voice, design, and slab of wood) —
Note: You can hear at 40 seconds where I blew too hard for a moment (totally preventable, not the flute) and momentarily reduced clarity, but then it returns to playing mellow and clean. This is a sold, F# sister of the lower F for sale:
I will probably need to take better glow pics and do a decent demo of the actual, new F, lol.